---
Designed for the pocket
The Pocketable offers plenty of carrying capacity that fits nicely into your pocket, it is to be used whenever you are out and about.
The most useful bag is the bag you carry with you
Compact Series is designed to be carried with you day in and day out, it will fit almost anywhere with it's compact design.
Customer Reviews
10/08/2020
I recommend this product
I didn't realise just how small it packs up!
I know it said "pocketable" but there are pockets and then there are pockets. Satisfyingly small when packed down. Fits beautifully into my tiny handbag. Opens out to fit my entire lunch and water bottle. Perfect for collecting my children's abandoned shoes and jerseys and hats and... Oh that snapping sound as it collapses perfectly folded, easy to roll up,
Serena M.
New Zealand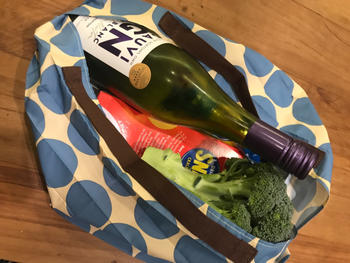 10/02/2020
I recommend this product
Exceeds expectations
I brought this as I had downsized to a smaller handbag and was hoping this would fit. It sure does! It stays folded ( into a super small roll) and yet when you need it , it will take heaps more than you think. Easy to fold up to. Perfect!
Sam B.
New Zealand
06/06/2020
I recommend this product
Holds more than you think.
Great. The small bag holds two full size loaves of bread plus more.
05/31/2020
I recommend this product
It says what it does on the tin
Just as advertised. It's compact. It's convenient. It's easy to use, and importantly for someone like myself who has a compulsion to fold reusable bags rather than just ******** them up, if you just pull gently on each end, it straightens itself out and is ready to roll up. Keeps my OCD very happy!
Sarah K.
New Zealand
05/29/2020
I recommend this product
Nice bags
Good experience and good quality in the products
Paola E.
New Zealand